WE'VE IMPROVED THE WAY WE INGEST DATA WITH THE LAUNCH OF OUR NEW COLLECTOR INTERFACE.
The Collector Interface is core to our ability to accept data from anywhere, making it even easier to feed multiple data sources into our Customer Cloud.
For our clients, it means that we can provide the richest level of customer insight with any form of data, automated and at scale.
HOW?
To provide the richest insights for our clients, we like to collect and understand as much information as we can about their user base. The Collector Interface does exactly this, collecting and transforming any data from any source into our Customer Cloud. Once in our cloud we can combine and enrich this data with other public or private ontologies. Our proprietary data formats enable linking and machine learning algorithms to be used easily to achieve further insight and enrichment.
By representing data in one standard way it also means the data can be queried at sub-second speeds and analysed at every level through our Insights Dashboard.
The IntentHQ Collector Interface currently supports a batch data collection, and in the near future we will launch a ReST API to ingest data in JSON format.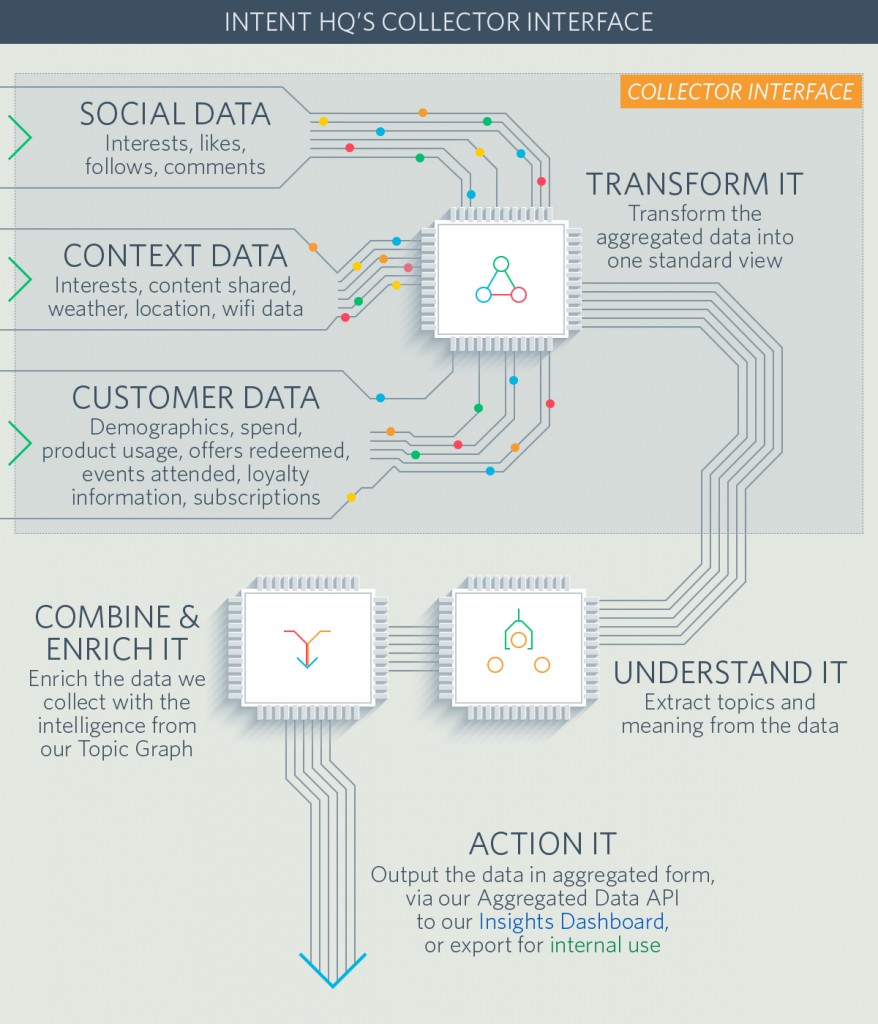 Also published on Medium.