Earlier this month, we invited Forrester Analyst, James McCormick, to share his insights on the Corporate Predators that have raised the bar in customer experience and the expectations consumers have for the brands who deliver to them.
"By 2021, Insights-driven Businesses will be generating $1.8 trillion annually." James shared to set the scene.
An exclusive invite-only event, our round-table discussion brought together senior level stakeholders from across Telecoms, Retail and Finance to learn more about the trends in Customer Insights. How and why insights-driven businesses such as Tesla, Uber, AirBnb and Netflix came to be the new corporate predators was also a hot topic. Conversations around the table touched on transforming personalisation with insights, challenges organisations face to scale as fast as the next competitor, and how and what businesses can do to become much more customer insights-driven.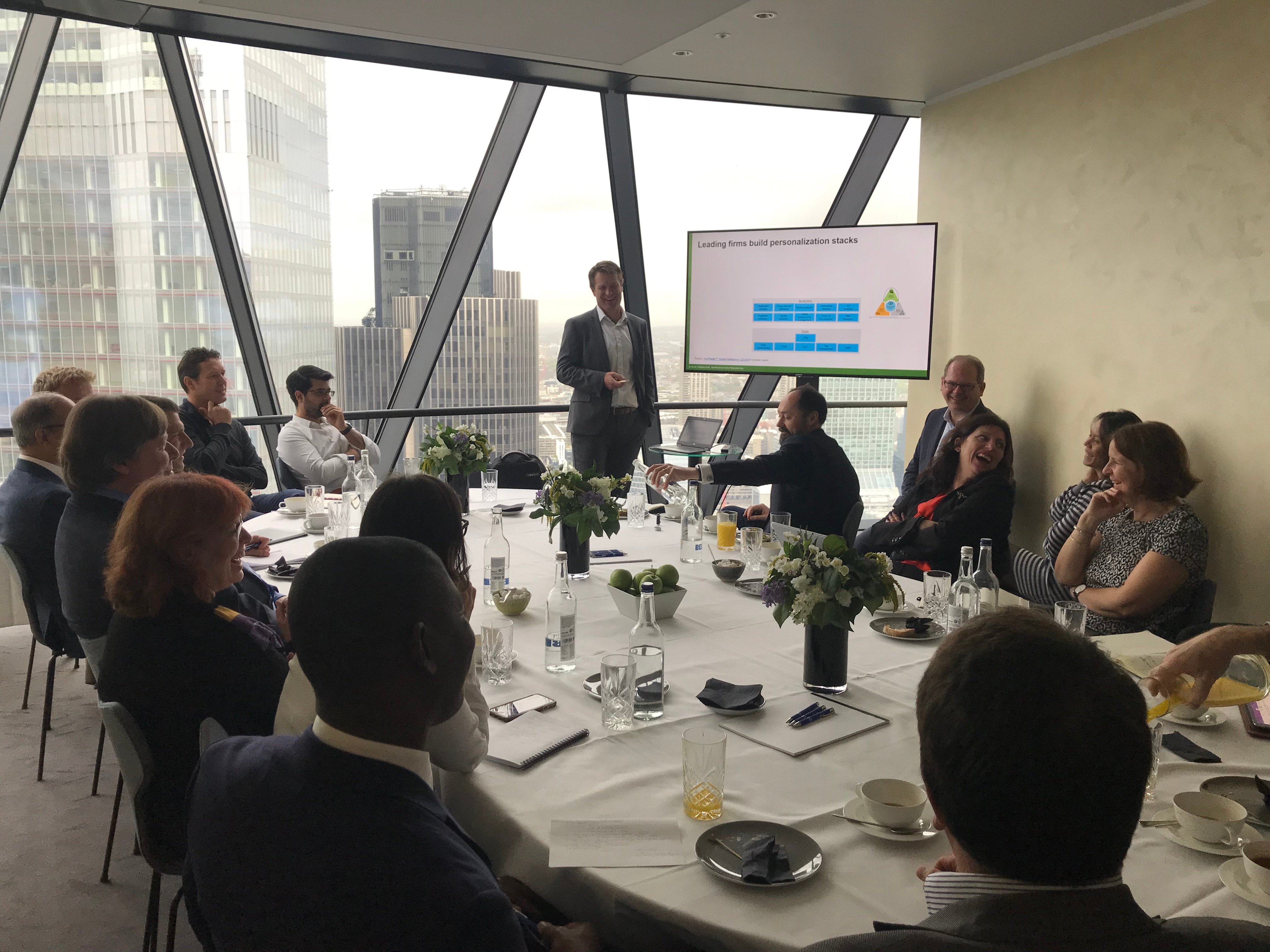 Get in touch to find out more about becoming an insights-driven business, to gain competitive advantage, improve customer experience and drive revenue.