WE CAN NOW READ AND UNDERSTAND EVEN MORE TOPICS FROM EVEN MORE PLACES.
In our previous product update we announced that we could now accept customer data from any source with the capability of our Collector Interface.
The second phase of this exciting project was to ensure we could understand every varied data signal we collect, and transform the dataset into readable, useable information. This in turn allows for easier categorisation of topics, but most importantly, it means that we can automatically match these topics to those within our Topic Graph, really bringing the data to life.
HOW DOES IT WORK?
The process is called Named Entity Linking (NEL), where we turn masses of collected data (often in an unstructured text format) into a more structured, useable dataset. It's done by extracting keywords from the data source, such as a webpage or Facebook post, and matching them to the right topic in the right context.
For example, a user could tweet about 'converse', but the word itself has several different meanings – 1) a verb: to engage in conversation, 2) a noun: something opposite or contrary or 3) the name of a popular trainer brand. Using NEL and our Topic Graph technology we can understand the context and meaning of this users post. And we can do this at scale, across any data signal from any data source.
"converse" – to engage in conversation "converse" – the popular trainer brand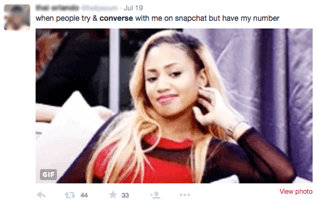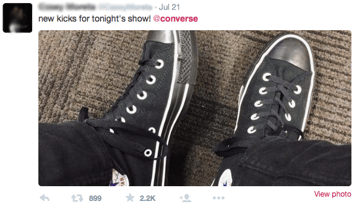 If you'd like to understand more about how NEL works our Data Scientist, Vladislav Soldatov, has written a great post exploring the subject in depth.
---
Also published on Medium.